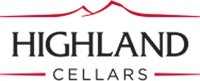 Koor (Dry Red Wine)  

Producer: "Highland Cellars" LLC
Origin: Vayots Dzor Region, Republic of Armenia.
Climate: Continental highlands climate with hot summers and
cold dry winters.
Soil: Stony, heavy soil of volcanic origin.
Harvest date: End of September, 2014. Hand harvested.
Blend information: Areni, Sireni.
Vinification: Hand harvested grapes are selected on the table
before cold maceration. Fermentation is carried out at 26-28ºC
for 20 days.
Alcohol: 13.5%.
Contains sulfites: Yes.
Ideal serving temperature: 16 to 18 °C.
Tasting notes: Koor Red is a traditional blend of indigenous Armenian varietals, grown in high-elevation vineyards of Vayots Dzor. The primary and signature grape – Areni – is elegant, fruity and subtle. It is well balanced with more tannic grape – Sireni – giving Koor its defined structure.
Producers comment: We keep our traditions and today want to bring you this excellent Armenian wine – made from indigenous historic varieties, grown in high-elevation vineyards, hand harvested and hand-crafted.
Serving suggestions: This wine is perfect for enjoyment on its own or pairs wonderfully with soft cheeses, light pasta dishes and white meats.
Chief winemaker: Arman Manoukian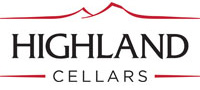 Vahid Nouri
Sales Manager
+46 737 54 27 90
Mail me
Avec Sweden AB • 556654-7393 • Elsa Borgs Gata 22 • 129 53 Hägersten • Stockholm/Sweden • contact@avecsweden.se